Latest news
02.22.2018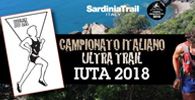 Cardedu (OG), February, 22th 2018. Some days ago the IUTA has awarded the seventh edition of the Sardinia Trail, scheduled from May, 18th to 20th in Ogliastra: in fact it has become the only competition for the award of the title of "Italian Championship 2018 of Ultra Trail in stages" and a test of the Ultra Trail IUTA 2018 Grand Prix.
12.23.2017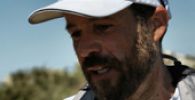 Cagliari, December, 22th 2017 - The most awaited entry for the 7th edition of the Sardinia Trail has arrived: Antonio Filippo Salaris, from Uri in the province of Sassari, is going to take part in the mountain running race - known worldwide as the Ultra Trail 2018
09.30.2017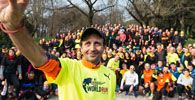 Cagliari, 30 settembre 2017. La notizia è stata confermata dalla stesso campione romano di 45 anni, della Polar Italia che in questi ultimi anni ha vinto per 11 volte consecutive la classicissima 100 Km del Passatore da Firenze a Faenza.