Latest news
07.25.2019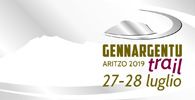 Aritzo (NU), 25 luglio 2019. Domenica 28 luglio ad Aritzo è in programma la prima edizione del Gennargentu Trail, manifestazione di Trail (corsa in montagna) che si correrà interamente nel territorio di Aritzo. L'appuntamento per gli iscritti è domenica in piazza Serriu alle ore 08.30 per la partenza della 25 km (dislivello +1300 mt.). Alle ore 09.00 è prevista la partenza per i partecipanti alle15 km (dislivello +750) e alla camminata aperta a tutti di 10 km (dislivello +550).
05.19.2019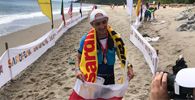 Cardedu (NU), May 19th, 2019. The Polish Bartosz Gorczyca, with the final time of 06h12m52s, has won the eighth edition of the Sardinia Trail, which ended today on the beach of Museddu in the municipality of Cardedu.
02.22.2018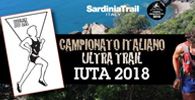 Cardedu (OG), February, 22th 2018. Some days ago the IUTA has awarded the seventh edition of the Sardinia Trail, scheduled from May, 18th to 20th in Ogliastra: in fact it has become the only competition for the award of the title of "Italian Championship 2018 of Ultra Trail in stages" and a test of the Ultra Trail IUTA 2018 Grand Prix.